A statement fragrance for those who live by their own rules. A reinvention of the floral perfume, it combines Lavender Essence from France with the sensuality of Moroccan Orange Blossom, for a unique floral fusion complemented by a daring note of musk accord.
The bottle is a couture statement featuring a black asymmetric cap like a sexy couture dress.It is a celebration of freedom: a fragrance for those who do what they want and dare to be exactly who they are.
DESCRIPTION
TOP NOTES:Orange, lavender, black currant and petitgrain
MIDDLE NOTES:jasmine, lavender and orange blossom
BASE NOTES:Madagascar vanilla, cedar, ambergris and musk
How To Use:
Hold the bottle 5-7 cms away from your skin.
Spray gently on your body.
Use it on your pulse points like wrists, neck
It can also be sprayed on your clothes.
It lasts a long time, basically most of the day if you sprayed it once a day.
INFORMATION:
Ships In:

1-3 Days

Delivery Area:

Nationwide

Country of Origin:

United States
About Us
We experiment with different materials to come up with pleasing fragrances. We want you to smell nice, energizing yourselves and with hopes of reducing stress or just lifting your mood.Lorenzovillore -Innovative but traditional. The new way to discover your scent online.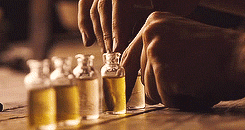 BEST CUSTOMER SERVICE
Any problems, please contact us directly. We will definitely solve the problem for you in the first time and provide you with a 24-month warranty, buy with confidence.