This spicy, oriental fragrance for men exudes refinement with vibrant top notes of grapefruit, coriander and basil. A warm, sensual core of cardamom, ginger and orange blossom develops into the authentically masculine base of cedarwood, amber and tobacco.
DESCRIPTION
TOP NOTES:Grapefruit, mint and orange
MIDDLE NOTES:Rose cinnamon spices
BASE NOTES:Leather, woody, amber, patchouli
How To Use:
Hold the bottle 5-7 cms away from your skin.
Spray gently on your body.
Use it on your pulse points like wrists, neck
It can also be sprayed on your clothes.
It lasts a long time, basically most of the day if you sprayed it once a day.
INFORMATION:
Ships In:

 

1-3 Days

Delivery Area:

 

Nationwide

Country of Origin:

 

United States
About Us
  We experiment with different materials to come up with pleasing fragrances.  We want you to smell nice, energizing yourselves and with hopes of reducing stress or just lifting your mood.Lorenzovillore -Innovative but traditional. The new way to discover your scent online.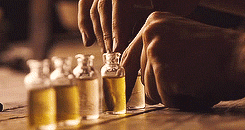 BEST CUSTOMER SERVICE
Any problems, please contact us directly. We will definitely solve the problem for you in the first time and provide you with a 24-month warranty, buy with confidence.